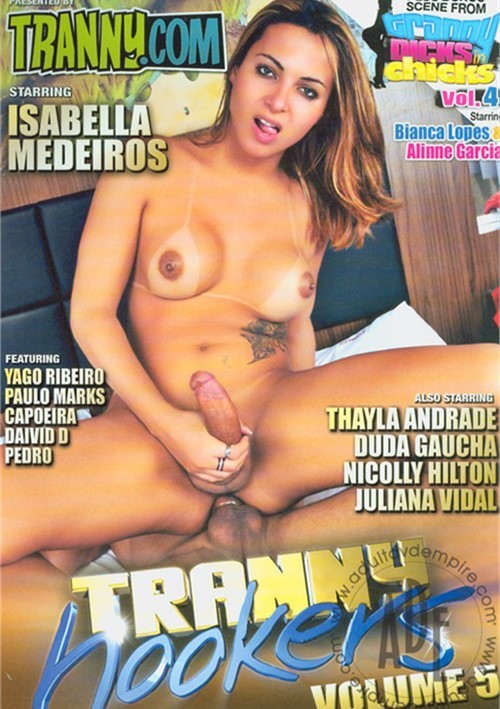 It's the thrill of the hunt, and the lack of a cunt that makes these South American tranny hookers so exciting! If you like your sex cheap, dirty and a little dangerous, you've come to the right place!
Tranny Hookers 5 (2012)
Starring:
Nicolly Hilton, Pedro, Juliana Vidal, Capoeira, Thayla Andrade, Paulo Marks, Isabella Medeiros, Yago Ribeiro, Duda Gaucha, Daivid D,
Bianca
Lopes, Alinne Garcia
Categories:
Shemale / Tranny
Date Added:
2012
(1871.2mb)
Most Viewed
Do these trannys make your mouth water? Well orders up! Take a bite out of this tranny sandwich and see piles of juicy man meat just waiting to unload their mayo and satisfy your tranny craving!
5 Sexy Girls Gets Tricked Into A Casting To Become 'Rich & Famous'! These five tasty teases have it all - beautiful coy smiles, tight juicy bodies bursting out of sexy boobs! Watch as these gorgeous shemale beauties break hearts and suck cocks - working their thick tranny meat and taking huge hot loads, all for your viewing pleasure.